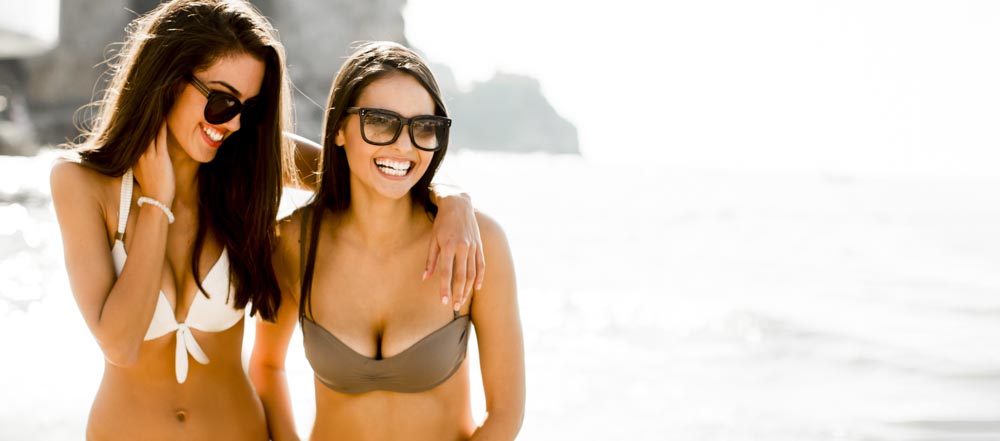 13 Sep

Video: What's a Tummy Tuck Really Like?

The term "tummy tuck" can mean a few different things, and if you're interested in this popular procedure it all starts with determining which approach is right for you.

At Dr. Shaun Parson Plastic Surgery & Skin Center, your treatment plan will be individualized to your needs and goals. Follow patient Chelsea on her journey as she struggles with a stubborn "pooch" that wouldn't go away after having two C-sections. However, it wasn't just aesthetic concerns that were bothering Chelsea.
A Mini Tummy Tuck
An avid runner, she was also suffering from back pain. During her consultation with Dr. Parson, she discovered that her stomach muscles had separated during her pregnancies—a common occurrence. Chelsea was a great candidate for a mini tummy tuck, which is less invasive than a traditional tummy tuck, so she could get back on her feet quicker. Tummy tucks don't just remove excess skin. They also tighten and strengthen the ab muscles, which is much-needed for many women post-pregnancy.
Chelsea says she knew Dr. Parson was the right cosmetic surgeon for her as soon as she stepped into the office. They worked as a team, and she could tell he was truly listening to her and her concerns. She was especially excited that the tummy tuck incision could be made at the same place as her C-section scar, which meant no additional scarring. This is possible in many cases of women with C-sections, as these incisions are usually already placed below the beltline.
The End Results
She was pleasantly surprised to discover that the pain after surgery was minimal. Chelsea opted for a Scottsdale tummy tuck when her youngest was 18 months old, and the only modification she had to make was some elements of lifting. Otherwise, the procedure fit well into her lifestyle while addressing her back pain and cosmetic concerns.
Feel More Confident In Your Own Skin Today
Both men and women can be great candidates for a tummy tuck or mini tuck. Schedule your consultation with Dr. Shaun Parson Plastic Surgery & Skin Center today and see if a tuck is right for you.