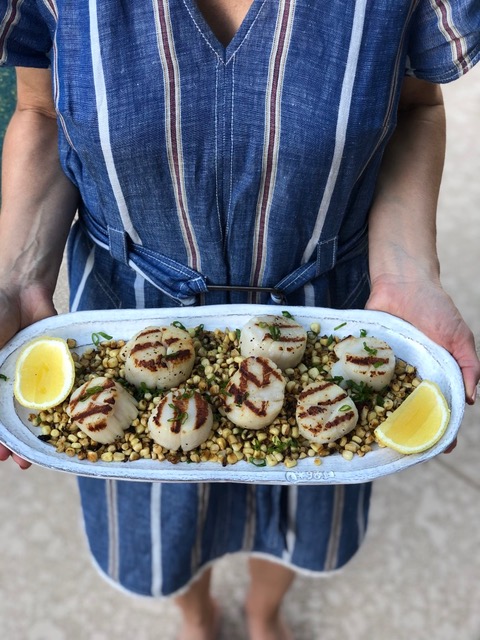 25 Jun

Summer Seafood and Wine Pairings

We all have sensory triggers that inspire us?  It can be a smell of freshly baked chocolate chip cookies that remind us of an afternoon spent at our grandmother's house as a child.  It can be an old song that reminds us of a past flame we had in college or high school.  I was inspired over the weekend by how food and wine can be a marriage for the senses.  My wife was recently given a new cookbook by a good friend (thanks Katie).  We decided to try a new recipe and I decided I should try and pair the recipe with the perfect wine.  It turned into an awesome night and a perfect symphony of food and wine.  But in hindsight, it's a super easy recipe and a super easy pairing choice.  I'm going to break down summer seafood choices and how you can rock the party with perfect wine pairings.  Below is a picture of the dish that inspired this blog and a hyperlink to the book so you can try it yourself.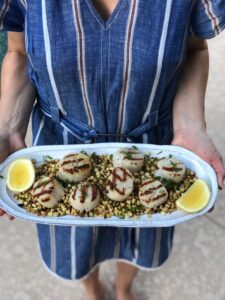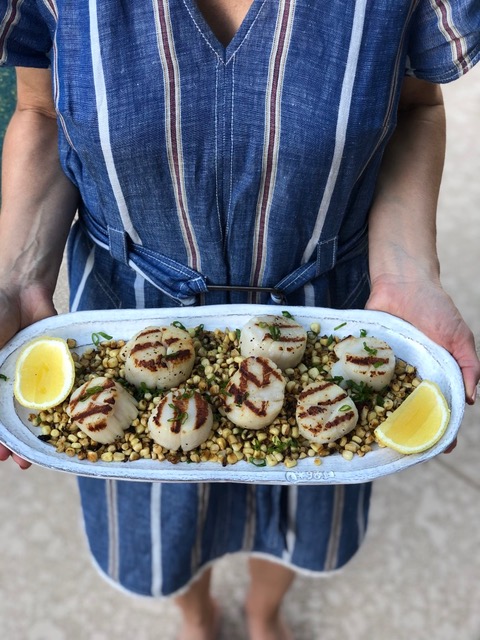 Diver Scallops with Charred Sweet Corn, Bacon and Scallions
(That's the actual photo of my wife holding the dish I made…you can tell by the imperfect grill marks)
There are basically 3 different summer seafood categories and I will lay out 3 wines for each that will win applause every time.
1.  Mollusk (oyster, mussel, clam)
The classic wine pairing for any dish with mollusk is always a sparkling wine.  Go with Champagne, Prosecco, or Sparkling Rose. The minerality of the wine is a gorgeous balance to the fresh salinity of the clams and oysters.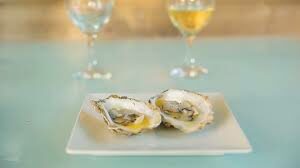 2.  Fish (Tuna, Salmon, Cod, Trout, Bass)
In general lighter fish calls for lighter wines.  You will never go wrong if you pick a wine that is produced on a coast where you would have similar food.  People who live near seafood make wine to compliment what they eat every day.  So coastal wine always works with fish dishes.  Wines like Sauvignon Blanc, Albarino, and Pinot Grigio will work every single time with your favorite seafood dishes.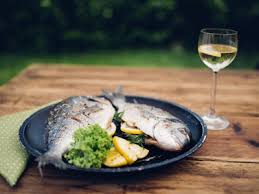 3.  Lobster and Shellfish (Prawn, crab, langoustine, scallops)
These are richer dishes and they call for richer white wines.  I paired our scallop dish with a Viognier because it's a richer wine that marries beautifully with the richer scallop dish.  Chardonnay, Semilion, Viognier are perfect choices that will stand up to the creamy, buttery dishes listed above.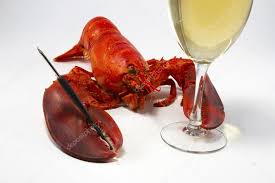 Hope this short list helps to inspire you.  Hope it helps to make you the wine star of the next party.  Remember, don't be boring, drink the good stuff….life is too short!