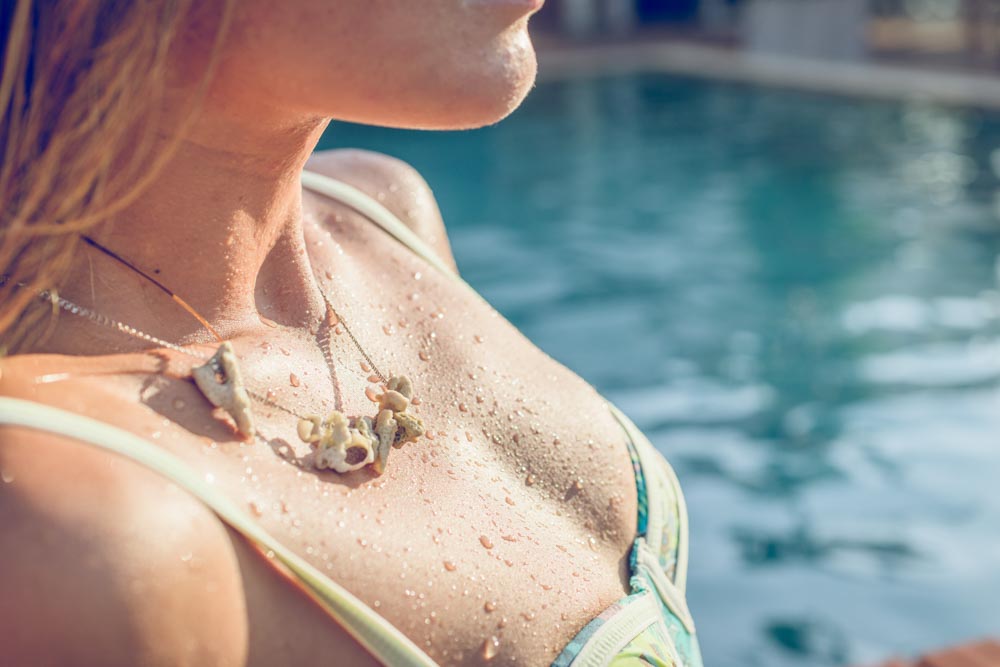 10 Feb

Study Reveals Soaring Satisfaction Rates for Breast Implants

Breast augmentation in Scottsdale and around the globe has been one of the most popular cosmetic surgeries for years. Today, there are more options than ever when it comes to types of breast implants and incision locations, and trusting Dr. Shaun Parson Plastic Surgery with your breast augmentation ensures beautiful natural-looking results. There are many reasons women choose breast augmentation, and at the heart of this surgery is helping you look and feel your best.

Breast augmentation involves the surgical placement of breast implants to enhance the size and shape of the breasts. Some women also include a breast lift as part of their procedure, which removes excess skin from the breasts that can cause sagging and laxity. Dr. Parson will talk to you during your breast augmentation consultation to determine if you would also benefit from the removal of excess tissue. However, if you're currently unhappy with both your small breast size and sagging, keep in mind that breast implants might make use of that excess skin when you increase breast size.

Breast augmentation can help women who are unhappy with their small breasts, and it can also change and enhance the natural shape of the breasts. Sometimes breast augmentation helps to "even out" the symmetry of breasts, too. No natural breasts are perfectly symmetrical, but sometimes a woman has two very different cup sizes—but breast augmentation can help.
Women Love their Breast Augmentation Results
Undergoing any surgery is a big decision. Even if you've wanted larger, shapelier breasts for years, you probably still have questions and concerns. That's why a consultation with a trusted Scottsdale breast augmentation surgeon is so critical. This is when you'll talk about your goals, your concerns, and can ask all the questions you'd like. A lot of women wonder if they'll be happy with their results—and studies point to yes.
According to a study on breast augmentations published in Plastic and Reconstructive Surgery, 98 percent of women report that their breast augmentation results either met or exceeded their expectations. Respondents reported that not only did they love the aesthetic results of breast augmentation, they also noticed their quality of life and self-esteem improved after the surgery. There are many studies that support the surgeon's side of breast augmentation, but this study analyzes the results from the patients' perspective.
The research included 225 women during a five-year span. They were asked about their results, the recovery, psychological impact, and any complications from their breast augmentation. Most women opted for saline implants placed below the chest muscle with an average size of 390 ccs. Saline is a very popular choice for implants, although silicone is still a contender. Choosing to place breast implants below the chest muscle instead of on top of it is also recommended for a lot of patients. It's a little more invasive, but offers more natural-looking results. This is especially true for very slender women who benefit from having muscles on top of the implants for a more organic look.
Breast Augmentation: By the Numbers
According to researchers, 85 percent of the respondents called their new breast size "just right," and 75 percent said the firmness was "just right." Keep in mind that breast augmentation isn't permanent, and if you choose to go up or down in breast size in the future, you certainly can. In terms of psychological benefits, 92 percent of respondents said they noticed an increase in self-esteem, and 64 percent said their quality of life improved. Plus, 86 percent of women said they were self-conscious about their small breast size before the surgery, and that decreased dramatically to just 13 percent after breast augmentation.
If you've been thinking about breast augmentation, the best thing you can do is find the right cosmetic surgeon. The skill of a plastic surgeon is critical to achieving the results you want and deserve. Dr. Parson has been providing women with beautiful, natural-looking results for their breast augmentation needs in Scottsdale for years, and the before and after galleries and testimonials speak for themselves. Take the first step to a more confident you by scheduling a Scottsdale breast augmentation consultation at Dr. Shaun Parson Plastic Surgery & Skin Center by calling (480) 282-8386.