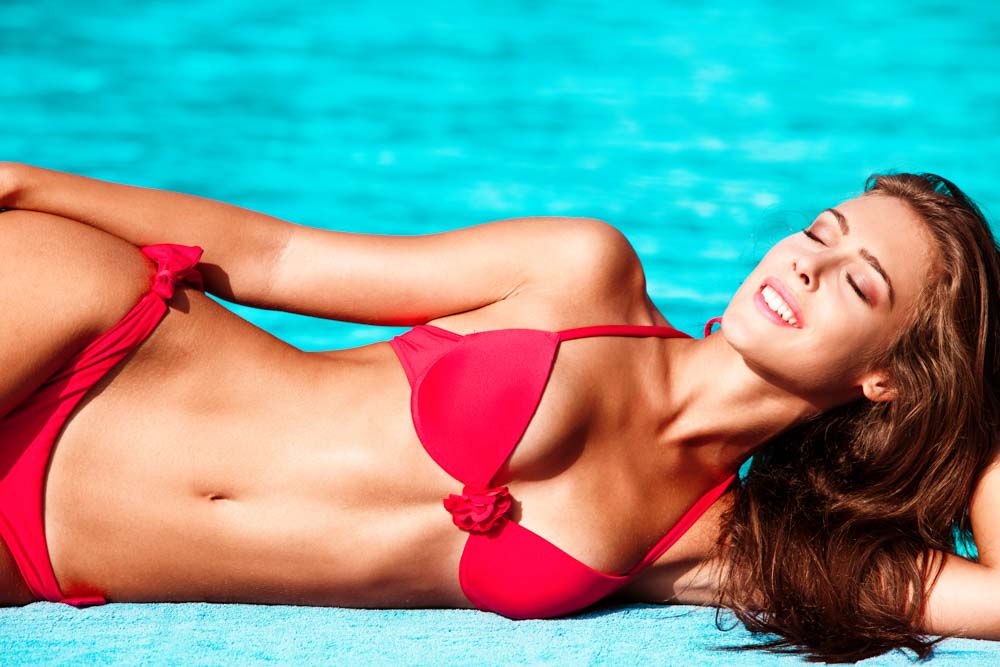 19 Jun

Liposuction, Tummy Tuck or Both?

Is your midsection causing you concern? If so, you're not alone. It's one of the hardest parts of the body to contour. There are many options for body contouring available, but they don't all produce the same results, nor are they right for everyone. Deciding to have plastic surgery is an important one and should be made with careful consideration.

Many women who are considering plastic surgery often grapple with the decision of whether they need liposuction or a tummy tuck. Both can leave lasting results; however, it's important to note that they also yield very different results. So, how do you know if you need liposuction, a tummy tuck or, possibly, even both?
Fat Reduction with Liposuction
First off, liposuction should never be considered as a form of weight loss. It is an ideal procedure if you have fatty deposits along your side or abdomen that have been resistant to diet and exercise. Of course, it can be used on other parts of your body as well, including your thighs, arms, and face. Lipo, however, does not repair or remove sagging skin. If you have good skin elasticity in your stomach region, liposuction will simply help with fat reduction to smooth and tone your abdomen.
Tummy Tuck – Say Goodbye to Excess Skin
A tummy tuck, unlike liposuction, is effective at removing loose, flabby skin as a result of pregnancy or extreme weight loss. When your skin is stretched to the point where it loses its elasticity, it is unable to snap back to its former contours. The excessive stretching also causes the abdominal muscles to become weakened. During a tummy tuck, the extra skin is removed and the underlying abdominal muscles are tightened before pulling the outer skin taut to achieve a firm and smooth stomach.
Best of Both – Liposuction and Tummy Tuck
Together, liposuction and a tummy tuck can produce optimum results. The two body contouring procedures complement each other, and when performed together help to reduce costs, eliminate the need for multiple surgeries and reduces your recovery time. A combination of the two surgeries will help you obtain the contoured, sculpted abdomen you desire.
Contact Dr. Shaun Parson Plastic Surgery Today
Scottsdale Plastic Surgeon Dr. Shaun Parson takes an invested interest in your health and cosmetic goals. He will work with you to educate you on all your body contouring options, so together, you can decide if liposuction, a tummy tuck or a combination of both, are right for you. Contact Dr. Shaun Parson Plastic Surgery at (480) 282-8386 to schedule a consultation today and get on the path to a flat and smooth physique.